Welcome to my website. I'm Prasad Patil. I look more or less like this: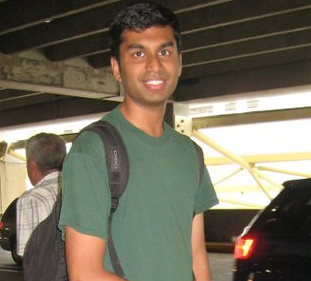 I am an assistant professor in the Department of Biostatistics at the Boston University School of Public Health.
I completed my post-doc at the Harvard Chan School of Public Health Department of Biostatistics/Dana-Farber Cancer Institute Department of Data Sciences with Giovanni Parimigiani.
I completed my PhD in Biostatistics from the Johns Hopkins Bloomberg School of Public Health with Jeff Leek.
I'm interested in personalized medicine, genomics, prediction, data visualization, and study reproducibility/replicability. You can email me at prpatil42 || gmail || com (fill those bars in with the usual).
I'm currently thinking about:
Multi-study prediction
Statistical definitions for reproducibility and replicability.
Stable and interpretable prediction methods for gene expression data. The contexts are cancer risk classifcation and survival prediction.
Assessing the additional value a genomic signature can provide beyond standard clinical measurements in a randomized trial setting.
Interactive health visualizations executable in one line from R.
Automated analysis templates with the ability to compare results after parameters have been changed.
My CV.
References and PDFs of my papers.
Check out my github account.
Thanks for coming. Now that I have my own domain, I *may* improve site aesthetics, if only to prove that I know how to use computers.